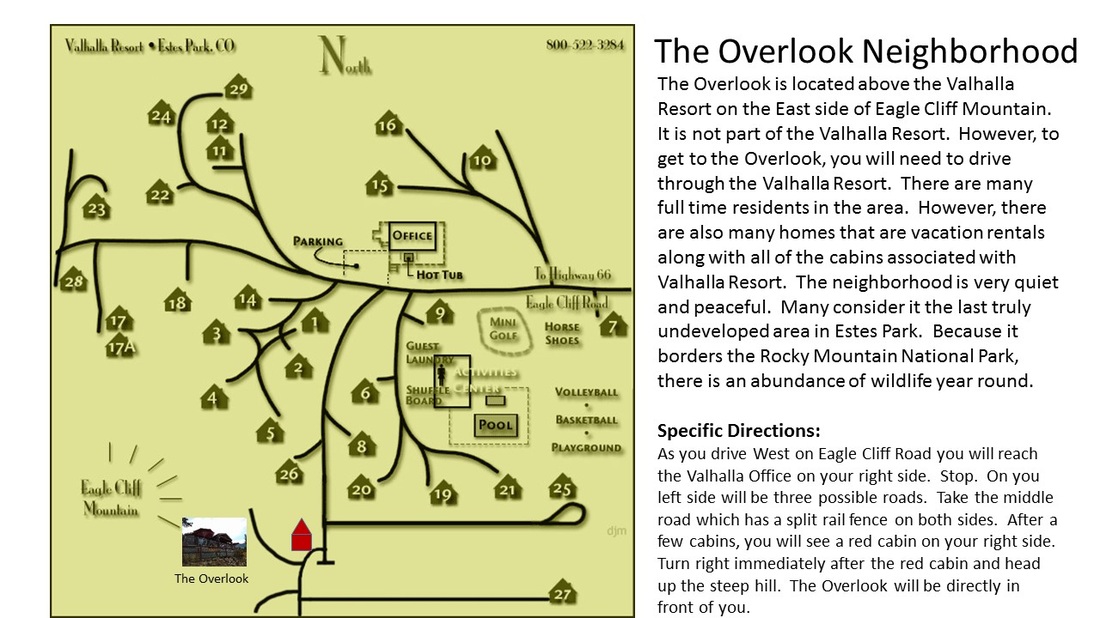 The Overlook is located on the east side of Eagle Cliff Mountain. It is conveniently located next to the original entrance to the Rocky Mountain National Park. It was one of the original farm houses in Estes Park. Behind the property is nothing but Eagle Cliff Mountain and Rocky Mountain National Park. No houses. No Cabins. Just forest and wildlife. There are only a couple of houses/cabins on each side of the Overlook. In front of the Overlook is nothing but a fantastic view of the valley. The Overlook was completely remodeled in 2014 and 2015. It has just recently been made available to the public for short term rentals. It is completely modern, convenient and even luxurious - beyond the original owner's imagination. Homesteaded in the early 1900s, the original 160 acre plot was used for farming, a saw mill and even mining. Although no gold was found, and the farming was an arduous challenge, the location was one of the most scenic in the Estes Valley. Many of the surrounding cabins were once part of the original estate. This includes a neighboring cabin that was once a chicken coop and another that was a Dairy Barn. Today, the neighborhood is mostly a cabin and vacation rental resort area The Overlook is located just above the Valhalla Resort and is adjacent to the Park. Because of the unique, overlook location, the last hundred yards is rather steep. If you don't have four wheel drive, don't stop until you reach the top. If you do stop, it might be hard to get started again. However, don't be too worried. Even the old Stanley Steamers used this road in the early 1900s.

Below is a bird's eye view of the home's location if you are coming into Estes on highway 34. As you can see, you pass through downtown Estes and head toward the YMCA of the Rockies. The home is located above Valhalla Resort which is on the right side of Highway 66, aka Tunnel Road, just past The Rams Horn Resort. As you turn into Valhalla Resort, you will be on Eagle Cliff Road. Beware, every road in this resort community is called Eagle Cliff Road. Head to the Valhalla Resort Office and you will take a left then a right to get to The Overlook. The address is 2238 Eagle Cliff Road. Beware, your GPS will not take you completely to the Overlook. However, you will be within a few hundred yards. Call if you get lost. (970) 232-6885.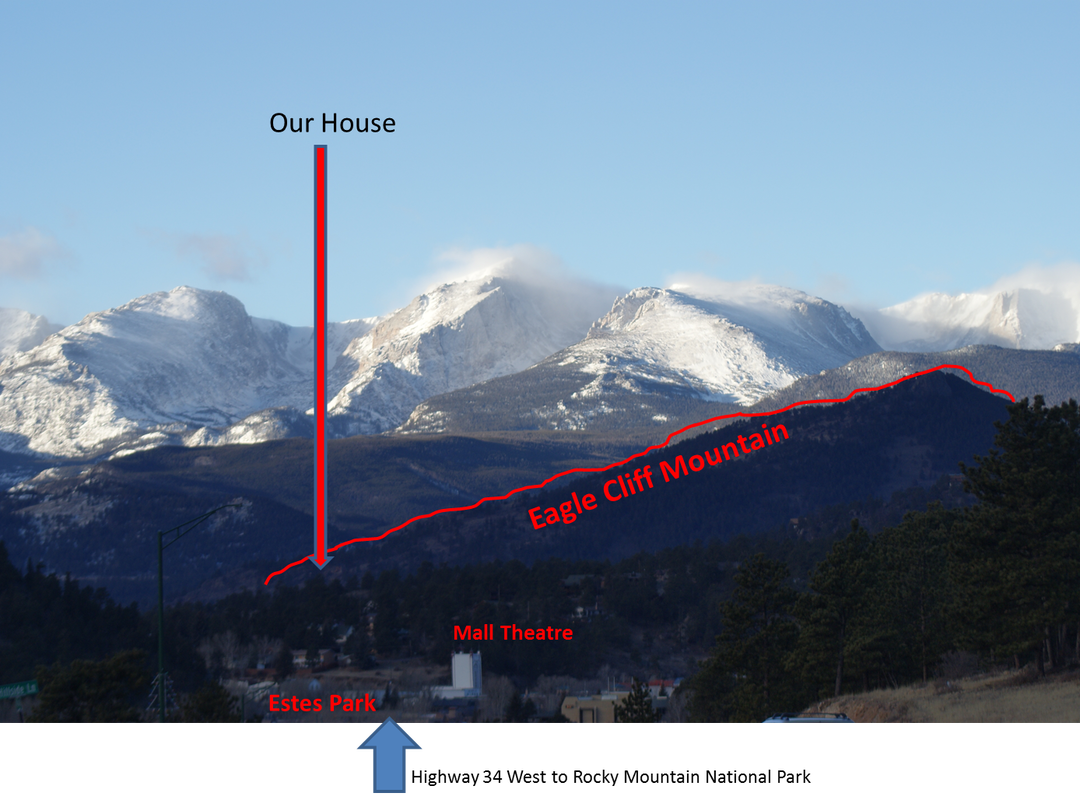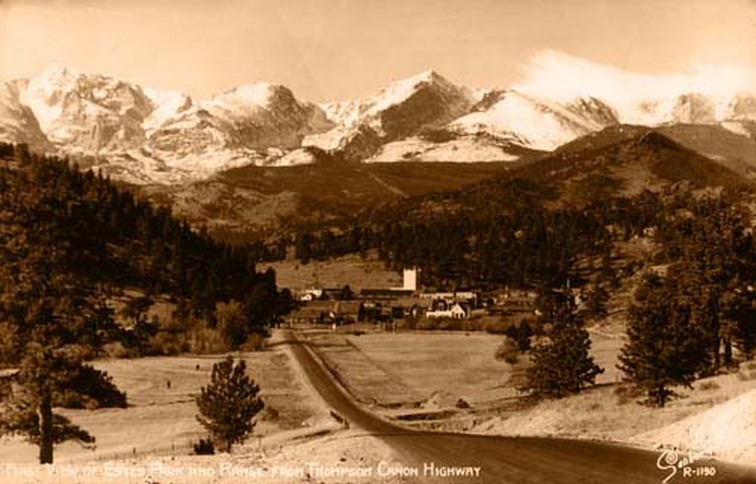 Above is the same perspective of Estes Park in 1950.
Below are some of the nearby business and destinations you might find useful.

Walk Directly Into The Rocky Mountain National Park and The Park Amphitheater
Walk Directly to Restaurants, Shopping, Entertainment and Groceries
Walk Directly to Bus Stop for Park and/or Downtown
Walk, Take Bus or Drive 2-1/2 Miles to Downtown Estes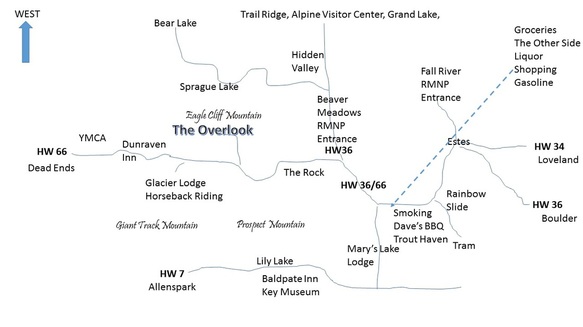 Within Walking Distance Of The Overlook
Bus Stop for RMNP and Estes Park (1/2 mile)
The Rock Restaurant and Bar (3/4 mile)
National Park Village (1 mile)
Groceries, Sandwich Shop, Coffee Shop
The Other Side Restaurant
Liquor Store
Gas Station
Community Theater
Shopping
Scratch Deli and Bakery (1 mile)
---